India 2019 general election: What's at stake?
Voters will choose representatives for the Indian parliament, and in turn decide if Hindu nationalist Prime Minister Narendra Modi will run the country for another five years.
What is at stake?
Whoever wins these elections and forms a government will control the destiny of the world's largest democracy.
While they are in charge, India's economy is likely to overtake the UK's and become the world's fifth-largest.
Its population meanwhile – at more than 1.34bn people – is predicted to soon surpass China's 1.39bn.
Hundreds of millions of Indians have escaped poverty since the turn of the millennium but huge challenges remain.
Unemployment is a major concern and is especially high among young people.
Millions of farmers are angry about low crop prices.
How the nuclear-armed country engages with the outside world – and manages a tricky relationship with its neighbour Pakistan – is also of immense importance to international security.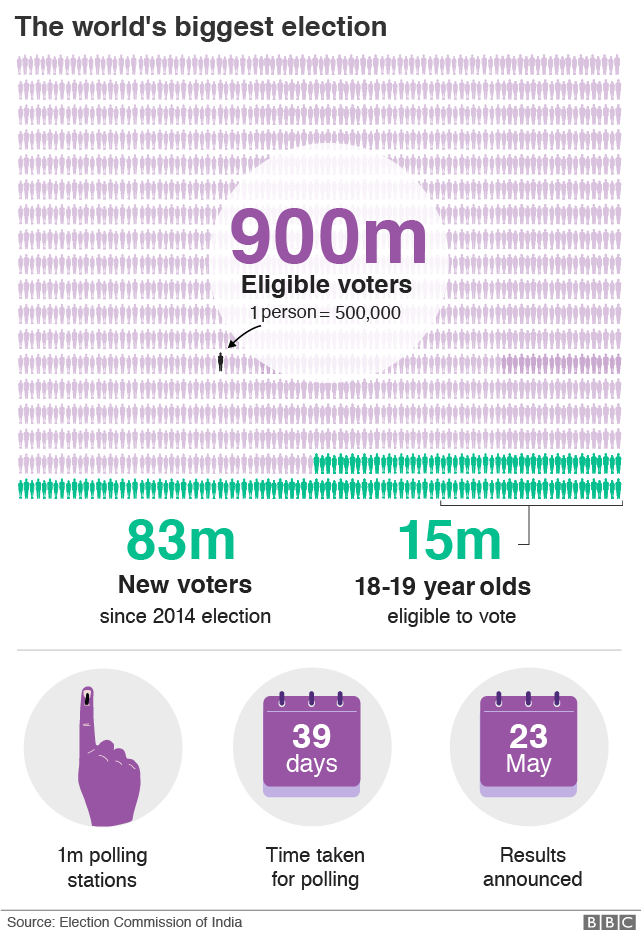 Who is being elected?
Indians are voting for members of parliament and the job of prime minister tends to go to the leader of the party or coalition with most seats. The current PM is Narendra Modi……….Read More>>
Source:- bbc
Share: